How often have you heard it said 'We must work together as women and support one another' ?
Female Empowerment is needed now more than ever.
Covid has taught us, well reminded us really that we as women are the heartbeat of the family and community. We all know 'when mammy is happy, everyone is a happy'. The last few years during periods of isolation, the opportunity to 'just be' has invited us to ask the bigger questions of ourselves.
What do I really want and desire in life?
Am I happy in my job? As a result we have noticed a shift and birthing of female entrepreneurship, creative businesses and well-being coaches/therapists and a general over all yearning for more balance and joy in everyday life. More and more women are ready to connect with passion, purpose at a deeper level and take control of their lives, for the better.
My self help book 'Bloom Girl' was birthed during this shift too. An honest memoir of my journey and how I turned my story around from stress and negative self-image, to create a life I love with inner peace, joy and balance. I want to share these tools of transformation with all women and teach what I know about Female Empowerment, which is why I am launching my Catriona Jones Academy at the beautiful Inishowen Gateway Hotel, Buncrana on the Saturday 17th September 2022.
This event will begin with my new signature 2 Day 'Bloom Girl' Workshop. I will create a sacred space to gather, unwind, connect and walk the path of Female Empowerment together. I will teach and facilitate the toolkit to support women in how to get crystal clear on their desire and goals, master their emotions and mindset, take inspired action to flourish in life.
Are you ready to step into your power, build unstoppable confidence and live life on your terms?
This is the perfect opportunity to book 2 nights away, supported by nature, enjoy the ocean viewed hotel, avail of the spa and pool and reset and keep great company. Lean into a tribe of strong powerful women and experience female empowerment for real, let's make it more tangible.
Do you want to teach and lead the Female Empowerment movement with me?
Day 3-5 of the event invites you to become a 'Bloom Girl' Coach with me. Share the philosophy and methodology with others, add a new strand to your business or start a new business or just understand the work at a deeper level.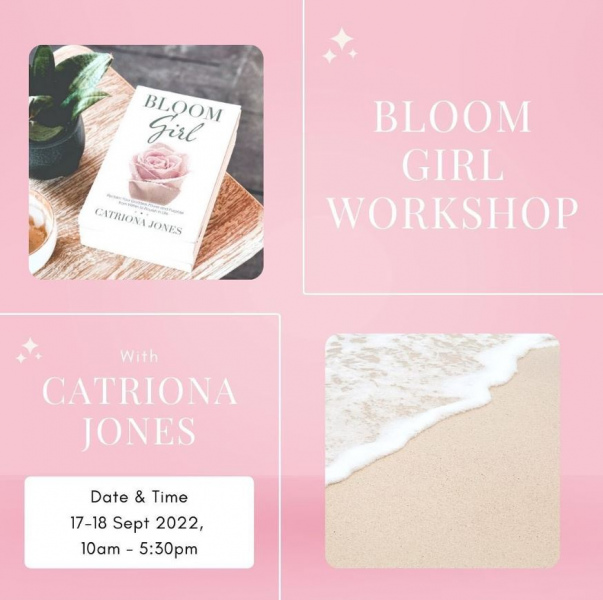 Let's gather and reveal the Goddess within you and give her full permission to unfold, bloom, and birth a more powerful version of YOU!
Both the Workshop and Accommodation packages must be booked individually:
Book your Female Empowerment Workshop here.