Wild Atlantic Way
With over 160km of a route already laid out, Inishowen is a haven for explorers to discover the hidden gems and cultural sites located along the way. Our location is deal for those looking to follow the Wild Atlantic Way route at the very beginning, under the now famous Northern lights. With spectacular views showcasing every possible image of Donegal you may have, the Inishowen 100 route offers a unique and picturesque journey across the biggest Peninsula in Ireland.
Wild Atlantic Way Map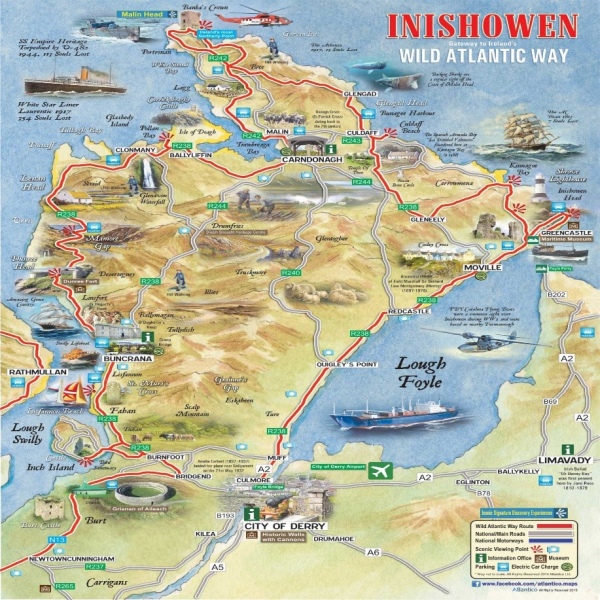 Along the route and all within a short distance of our hotel you will find:
Doagh faminie Village
Greencastle Maritime Museum
Glenevin Waterfall
An Grianan Aileach
Malin Head
Inch Wildlife reserve & Walking route
Wild Ireland
Fort Dunree
With a range of activities to choose from you can discover your adventurous side. Local activities include:
Golf with many fantastic course to choose from with reduced green fee rates for residents
Kayaking with Inish Adventures
Waterpark with Inish Adventures
Quad bikes with Quad Safari
Book your stay with the Inishowen Gateway Hotel today!